You may have noticed the cute little button on my sidebar...I had a friend make it and I think it is beeeeautiful.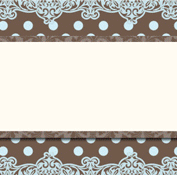 Don't you just LOOOURRVE it?
Want one?
Because you want to help us find our baby, right??

RIGHT

?
To get one, you just copy and paste the html code into a widget on your side menu on your blog.
(If you are totally lost by that last little bit, call me, I'd be glad to walk you through it...it is quick!)
The code can be found way down my right side menu. Go get it, I'll wait...
...
...
...
You might not think it will do much, but you
NEVER
know who is reading your blog. 70% of placements within our adoption agency are something called
designated adoptions
. It means the adoptive family and the birth family found each other on their own,
not
through the agency.
~~70%!~~
That means that chances are someone who
reads this blog
will be the one who helps us find our baby
(or babies!)
. I would generally be inclined reward that kind of assistance with yummy baked goods...you wanna turn down some of my baked goods?? Didn't think so. Now grab a button.
(Oh, and if you want to find some cute free backgrounds, etc...go
here
. She is the one who made my button)